Mattress Cleaning In Manassas
Tulip Mattress Cleaning Manassas - The Best Cleaning Service Provider
Using the correct and reliable mattress cleaning service is one way to clean out a mattress in no time. But washing or deep cleaning a mattress yourself requires skill, knowledge of the right products, and experience.
It takes time and effort to wash, vacuum, or remove stains from the surface of your bedding. Moreover, washing or removing dirt or stains is not enough to achieve a germ-free mattress. It is vital that you clean out allergens or bacteria that can lead to plenty of skin or healthcare issues.
You need a mattress protector to free your bed from unwanted smells and germs. They may linger around you, and your loved ones' sleep sanctuary.
You need a Professional Mattress Cleaning Service!
Tulip Carpet Cleaning of Manassas can keep your mattress completely germ and bacteria-free. The professional cleaning service has been around for years. They have also become the most sought-after choice for mattress cleaning.
The service provider has certifications from IICRC and EPA while being popular for offering exceptional cleaning services. By using powerful cleaning machines and equipment, Tulip Carpet Cleaning of Manassas deep cleans your mattress. The cleaning methods used effectively agitate debris, dirt, and other allergens found throughout the mattress fibers.
Get in touch with Tulip Carpet Cleaning of Manassas whether you want mattress treatment or deep cleaning. The professionals will get the job done effortlessly at your convenience!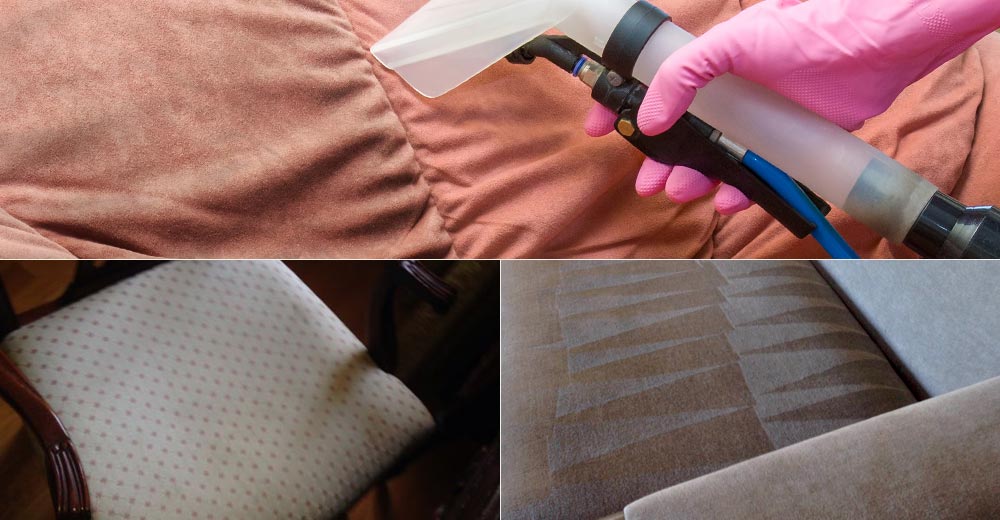 Difference between Deep and Steam Mattress Cleaning
If you're new to mattress cleaning, you might have come across terms of deep cleaning and steam cleaning.
Before opting for a mattress cleaning service, understanding the difference between deep cleaning and steam cleaning is a good idea.
How are the Methods Different?
A crucial distinction between steam cleaning and deep cleaning involves the time and effort and depth of cleaning. Both methods use hot water extraction to efficiently remove dirt, contaminants, and excess moisture from the mattress. Hot water extraction is achieved through our high-quality cleaning equipment, in the hands of well-trained and experienced technicians. It uses hot water to clean deeply and effectively, but it is not truly cleaning with steam. The temperature should not be high enough to convert water to steam. You may see visible steam during deep mattress cleaning, but it is just hot water being pushed into the mattress to loosen stains and particles, and then suctioned up to remove them from the body of the mattress.
Deep cleaning is a more intensive cleaning, excellent at removing the hard stains of urine or soil. Our tech will spend longer and use specific cleansers and treatments to take care of the more heavily soiled mattress.
Which Method Makes the Better Choice?
The terms deep and steam cleaning have become confusing, which makes choosing the right process difficult. Our technicians have the knowledge and experience to know which is the best choice for your mattress, and will offer you superior cleaning for what your mattress needs.
Mattress deep cleaning is the better choice for the best results for heavily soiled mattresses. For regular cleaning of mattresses, steam cleaning does an excellent job. Professionals at Tulip Carpet Cleaning of Manassas are proficient in-depth cleaning of a mattress. It expertly removes dark and light stains and also kills bacteria.
Are you ready to have your mattress cleaned so you can sleep easier? Contact Tulip Carpet Cleaning of Manassas for an experienced, efficient, and professional mattress cleaning every time!
How Often Should You Clean Your Mattress?
This might sound gross to you, but you leave a lot of sweat on your mattress every night.
It amounts to plenty of sweat that attracts fungi and bacteria that can make you sick. That means if you don't invest in an effective mattress treatment, it can harm your health.
According to experts, you should be vacuuming your mattress at least twice a month. In addition, mattress cleaning should be considered every six months. With this cleaning regimen, you will be able to prevent sweat, urine, and dirt from accumulating.
Here are some signs that say you need mattress deep cleaning:
Visible marks and stains from sweat, urine, and dirt
Allergy symptoms increase at night (buildup of dust mites etc.)
The mattress has an unusual or bad odor.
Have bedbug bites when you wake up
Never cleaned up old mattress after buying
Conclusion
At Tulip Carpet Cleaning of Manassas, we use steam cleaning and deep cleaning at the appropriate time for the right purpose. We recommend deep cleaning if the clients choose an in-depth mattress cleaning and offer steam cleaning to disinfect and add a fresh and luxurious scent.
Call us to speak to our professional cleaners and discuss which option is better for your mattress to look new and fresh!