Mold Remediation In Manassas
Mold is a type of fungus that grows in moist environments. Mold remediation is the process of removing mold from an object or surface. There are many types of mold, but they are all related to each other and can produce similar symptoms. The most common types include aspergillus, Penicillium, Stachybotrys Chartarum (black mold), Alternaria tenuis (brown mold). Mold spores thrive on surfaces with a significant amount of moisture such as wood, paper, and fabric and will quickly grow into colonies when exposed to high humidity conditions.
Is Mold Removal Difficult?
Mold remediation is a process that involves the removal of mold from your home or commercial space. The goal when it comes to this task is to remove any and all traces of the infestation in order for you to preserve your health, belongings, and housing structure. If you think you can remove mold in your house, you should understand that the process is not as easy as it looks. Removal of mold is an extensive process that can also be hazardous to your health if done wrong.
The DIY approach may be able to get rid of mold appearing on the surface. However, the mold spores can penetrate within areas that are not easily accessible. Therefore, you should consider mold removal services and let trained professionals take on the task.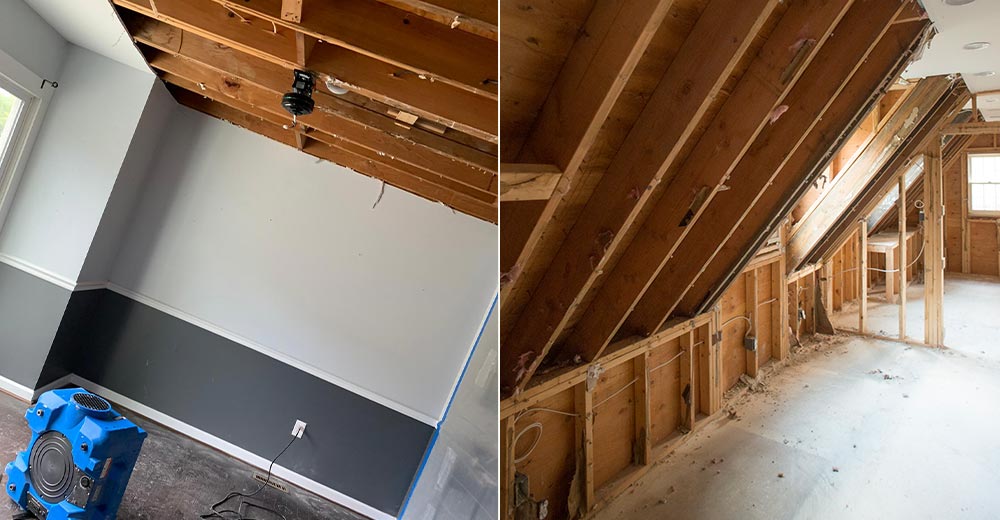 Why Should You Hire Professionals For Mold Remediation?
Here are a few of the main reasons why you should hire professional help when it comes to mold remediation:
They have the tools and expertise needed to get rid of any mold infestation throughout your home.
The process is not as fast if you were to attempt doing it yourself, which means you would need access to somewhere else to stay.
They are also trained in sanitizing your home after they've removed the mold infestation, which means you don't have to worry about any side effects that may come into contact with it again.
Tulip Carpet Cleaning of Manassas: Mold Remediation At Its Best
Tulip Carpet Cleaning of Manassas is one of the reputable mold removal service providers in the region. We don't merely provide black mold on wall removal. Instead, our services target the root cause of the mold growth and focus on removing it from every corner of the house. Our mold cleanup process goes deep within the hard-to-reach places to free your space from these hazardous substances.
Our team is trained to handle the mold cleanup process. We invest in the best technologies and techniques to provide the most effective results.
Along with the quality of our services, our mold remediation cost is another aspect that makes us popular among the customers. You can get a mold remediation estimate for free from us and compare it with other service providers. We bring the perfect balance of quality services and affordable prices.
How We Do Things?
Our mold removal control process is straightforward so that you can get the desired results promptly.
Booking The Appointment
The process starts with you booking an appointment with us, which can be easily done through a website.
Mold Testing
At a scheduled date and time, our team will come out and we will assess the situation and plan a mold cleanup process. Our team uses advanced technologies and techniques to complete the process timely and efficiently.
Re-Testing
Once we have done our work, we will conduct a test again. This process is to ensure that the air quality index represents good air quality. Once we have tested and you have been satisfied with the result, our team will leave.
Looking for mold remediation near me? Contact Tulip Carpet Cleaning of Manassas today and learn more about our mold cleanup services.